Meet the Team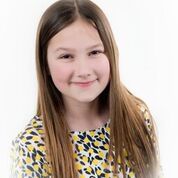 CEO and Founder
Ruby Kate Chitsey
Ruby Kate is a 12-year-old Arkansas native who is the founder and CEO of the nonprofit organization 'Three Wishes for Ruby's Residents". Ruby's organization is led by youth activists who raise awareness for the 1.5 million residents living in America's nursing homes by providing them with small items they need to make their life "sweeter" and more enjoyable. She has an emphasis on those residents who are impoverished and who are trying to make ends meet on a small government stipend. Ruby has raised over $300,000 for her cause since 2019 and fulfilled over 3000 wishes to seniors. 
Ruby Kate has won multiple local, regional and national awards for her activism for the elderly. Ruby Kate was named of of "People Magazine's" "Ten gGirls Changing the World in 2020". She is a Gloria Barron Scholarship winner, Point of Light recipient and has received the regional Jefferson Award. She was named a CNN Hero and a Fox News Midnight Hero. She received the "Distinguished Citizen" Award for her service to elders from Governor Asa Hutchinson in 2020. She also received the Harrison Chamber of Commerce 2019 Rising Star Award, The Daughters of the American Revolution Youth Citizenship Award and The American Legion Auxiliary national and regional "Good Deed Award". Ruby is an activist for the elderly and is a public national speaker as well as an author. Ruby was also selected by Barbie and Mattel Corporation to be one of their Barbie Role Models for the 2019-2020 year for being a female leader who has shattered glass ceilings.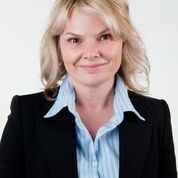 President 
Amanda Chitsey  APN RN MSN CWCN 
Amanda Chitsey is the president of Three Wishes for Ruby's Residents, a unique nonprofit that is taking America inside nursing homes and into the hearts of the residents who live in them. Amanda is a nurse practitioner graduate of the Medical University of South Carolina with a double major in Geriatrics and Adult Health. She completed her training at the Medical University Hospital in Charleston, SC with a specialty in Geriatrics before moving to a private practice in Arkansas in 1999. Amanda has been a champion for elder rights for a quarter of a century. She is an author and national speaker. Amanda is an expert in her field and continues to be a primary care provider for nursing home residents in rural Arkansas. 
Amanda is married to Dr. Blake Chitsey and they have three children. 
Our Board of Directors
Our Board is unique and critical to our mission and growth.
Our Board of Directors is comprised of community and national leaders with expertise in a wide range of areas, including training, advocacy, education, nursing, medicine and business development. The Board meets in person every quarter and is responsible for taking care of the strategic and financial health of the organization on an ongoing basis. Read the biographies of our current board members. If you think you'd like to join us or to learn more about the commitment of board service, send us an email to 3wishesforruby@gmail.com .  
Our entire nonprofit grew from the unique but simple relationship between a child and an elder. We believe it is critical to the vision, mission and trajectory of this organization to have a "Kid Board" to continually remind the adults of their perspective, to offer ideas and creativity, and to help us think outside the box. Our Kid Board is comprised of incredible youth activists who share a common goal to give back to our elders. Our youth board has notable achievements such as a widely successful national book drive for seniors, a senior pet adoption program for residents in nursing homes and a national campaign to exchange postcards with lonely seniors.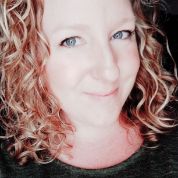 Vice President
April Gaeta is the mom of Kid Vice President Leo Gaeta. The Gaeta family saw first-hand the inadequacies of the financial safety net for residents of long-term care facilities; both April's father and mother-in-law spent their final years in Alzheimer's units. These experiences inspired April to get involved, help where she could, and raise awareness. She learns from watching Leo, who displays the simple, childlike insistence that justice be service, that hurt is never ignored, and that the only way is to love BIG. April is a small business owner who brings a broad range of knowledge and a unique perspective to our organization. Her favorite things are road trips, hiking, learning, and quality time and good food shared with loved ones.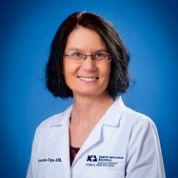 Secretary 
Ms. Cope has been a nurse for over 20 years and the majority of this time has been serving the older population. Ms. Cope worked 16 years overseeing the Harrison Veteran's Outpatient clinic and spent an additional 3 years in the long-term care setting. Ms. Cope received Boone County's "Nurse of the Year" award 6 times! Ms. Cope also received the prestigious merit award from the Boone County Chamber of Commerce for her dedication and service to Veterans. Ms. Cope manages a busy medical clinic and over 60% of their patient population is greater than 60 years old. Ms. Cope is constantly challenging healthcare to find ways to improve access to care for the older population. She has set up a telecommunication system for this population recently with great success. Ms. Cope also arranged for senior blood draws to be done from their car to minimize their exposure and struggles to get in and out of a car. We love Mrs. Cope's innovation, energy and ability to improve the lives of our frail elders and we welcome what she brings to our team. 
Educational Programs Chair 
Erin Lieblong is a teacher and the Gifted and Talented Coordinator for the Harrison School District in Arkansas. She has her Bachelor's Degree in Early Childhood Education, and a Master's Degree in Gifted, Talented, and Creative.  She lives in Harrison, AR with her husband, Paul, and their three boys.  She loves to spend time with family and friends, and enjoys the outdoors.  Her goal with Three Wishes is to connect generations.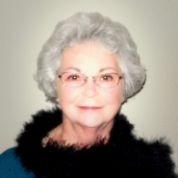 Fiscal Manager 
Lynda Barnard MEd 
Lynda has a Master's in Elementary Education and has over 26 years experience as a kindergarten teacher in the Georgia Public School System. Lynda is a tireless leader in the field of education and brings an enormous amount of knowledge to our team. We value our relationship with fellow educators and Lynda helps us cultivate these relationships in our community and beyond. 
Lynda is also one of our amazing senior citizen board members. Her insight on aging, ageism and geriatrics is paramount to what we do and how we view the world around us. 
Lynda works closely with our CPA, Barbara Heyliger, to provide oversight, transparency and to ensure fiscal responsibility.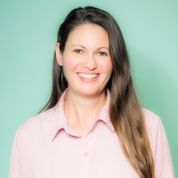 Eva Reece 
Resident Poverty Coordinator 
Eva is our Resident Poverty Coordinator. She operates and coordinates the wish items we send out of our Three Wishes Community Center in Harrison, AR. She also helps us identify impoverished nursing home residents to ensure we are capturing their specials needs. Eva helps lead our "Three Wishes for Whiskers" program that identifies and places senior shelter cats with seniors in the nursing home! Eva collaborates with Ozark Humane Society, Ozark Homeward Bound pet program and local animal activists to help make our cat program a big success for seniors and cats. Eva also helps us with our many youth programs at the center that pairs senior citizens with local children. Stop by the center and see Eva!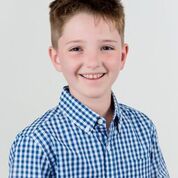 Kid President 
Oliver age 10
Specialty: Books, literature, technology in the elderly, disabilities, blindness, Veterans 
Change Agent 
Oliver has collected over 1000 books nationally to build better libraries for elders residing in institutions. Oliver is an avid reader and he noticed the books available to elders in nursing homes were poor quality and thrift store cast aways. Elders love to read and Oliver is providing quality books for them. Send Oliver your used books- he will put them to excellent use. PO Box 1546 Harrison AR 72602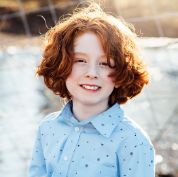 Kid Vice President
Leo Gaeta, age 10, lives in Harrison, Arkansas with his mom April, dad Scott, four cats. The Gaeta family moved to Harrison in 2015 to care for Leo's late grandfather, who had Alzheimer's disease and spent his last years in one of the very nursing homes that Ruby Kate serves. Leo is committed to the values of kindness, compassion, and empathy. He was born in Fort Lauderdale, Florida, where he learned at a very young age to care for the homeless community by filling bags with socks, snacks, toiletries and other comfort items and handing them out during their daily travels. Leo loves to entertain and make people laugh, and wants to make a positive difference in the lives of others. In his free time, Leo enjoys reading, video games, snuggling his kitties, and training in Brazilian jiu jitsu. He loves to watch YouTube videos about astronomy, advanced mathematics, physics, mythology, and riddles. He is honored to serve alongside Ruby Kate in this organization, helping her spread joy and connect with our precious elders.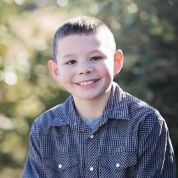 Kid Secretary 
Sawyer (last name not listed), age 9 
Specialty: Books, literature, activities 
Change Agent 
Contact Us: 3wishesforruby@gmail.com
Find us on Facebook @ Three Wishes for Ruby's Residents