Our Mission
We are powered by kid activists who are raising awareness for nursing home residents everywhere. Our nonprofit brings JOY to the lives of the 1.5 million elders living in America's nursing homes, most notably the 975,000 residents subsisting on a $40 stipend per month. With your help we can make a difference by providing nursing home residents with small items they need to make life sweeter. Learn more about our Kid Board, what we do and how to get involved.
Our History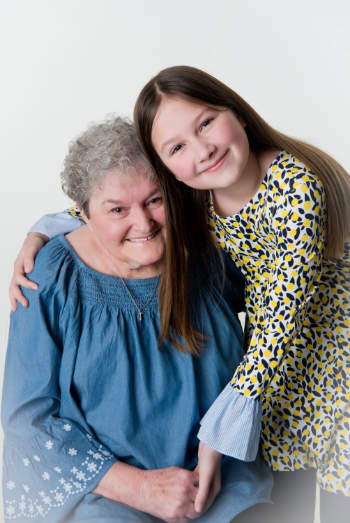 Three Wishes for Ruby's Residents is a 501c3 nonprofit founded in 2019 by an 11-year-old girl named Ruby Kate Chitsey. Ruby Kate often went to work with her mother at the nursing home. During one of these visits, Ruby Kate met a resident named Pearl who lost her beloved dog because she could not afford to keep her any longer. Inquisitive Ruby Kate learned many of these residents were receiving a $40 stipend per month to cover everything outside of room and board. These residents, like Pearl, were sacrificing basic needs and joy to keep such things as cell phones and pets. Ruby Kate wanted to do something to help. She started a project in May 2018 to raise money locally for these nursing home patients to supplement their $40 and give them back the simple joys of life they were missing.  Ruby Kate started small, worked hard and led the nation to help using her giant heart and mind. Her project spread globally and she raised over $250,000 for the impoverished elderly, inspiring millions along the way. 
Ruby's Pledge for Three Wishes Members
I will do my best to be:
Blind to everything but my small role in the facility,
Kind and Respectful to all that I encounter,
Responsible for my actions and words,
Aware of the tender feelings of others,
An inspiration to others through my actions today,
Leave the nursing home with more joy than I found it.